Team Created:
Fri, Oct 19 2012
Team Members:
8
Members From:
IRC Server:
IRC Channel:
Average Team Rating: 9.36 out of 10, based on 112 ratings.
93.6% Positive
About Us:
I have 3 kids and no money, why can't I have no kids and 3 money?
- Homer Jay Simpson

We are Unknown Talents [ UT ]. We, more exactly RogerFedererNo1, chose our name chose in a Chinese-democratic way because most members were very, very good but have never played in a clan or on FraggedNation. Additionally, Maxi fell in love with that beautiful clan tag from the very beginning. Since we are inspired by north korean democratic system we believe in strong leadership and our god-like captains Kim Roger Fat and Kim Pee Cake lead us. Roger´s opinion is irrelevant, though.


Short information about the remaining members

MaxiDeluxe
According to Fynn´s information he is a soldier in Afghanistan now. PK who is well connected in that region verified this and added that Maxi became a Taliban and is now fighting against imperialists. His new name is AfshanDeluxe. Afshan barely plays U3 anymore and whenever he plays the holes in Afghanistan from where he connects to the servers cause a lot of lag.
"The great thing about the Taliban is that you work together like in Co-Op Arena in Uncharted 3. With my experience I can help my mates a lot." -MaxiDeluxe sending a message to the white house, April 2013
Fynninho
Fynn is one of the most loyal players and an important part of UT. His relationship to Silva was better than any Spanish telenovela. So much love, hate, friendship, conspiracies and hidden pregnancies. Fynn gets often called the German George Clooney ... because they both got grey hair way too early.
"Ich trage die Raute im Herzen." (That´s German and shows his support for HSV) -Fynninho after celebrating Rafael van der Vaart´s comeback, August 2012
"I love Lana del Rey." -Fynninho posting on Facebook, March 2013
"Just met @tripleWRECK and #Dai in matchmaking. Lol." -Fynninho tweeting to his four followers (one of them being his alt account), October 2012
"I´m a good sniper." -Fynninho being crazy, January 2013
RogerFedererNo1
Roger´s real name is Hans Friedrich Gustav Wilhelm von und zu Wallenstein. He is very old and the grandfather of all clan members (which brings even more drama in Fynn & Silva´s telenovela-relationship). He loves music from the past like Queen, Beatles and many others. He won many awards on FN when he was a Ladder Head Admin. Was voted to be the "most corrupted", "least trustworthy" admin but also "sexiest admin alive 2013". Reached second place in "laziest admin" category, The_Barcadelft beat him there.
"Rafael Nadal is truly the best player in the history of tennis." -RogerFedererNo1 talking when no one cares, February 2013
"In my opinion... " -RogerFedererNo1 telling irrelevant shit, nobody continued reading so we never know what was said, November 2012
"Just listen to me for once ..." -RogerFedererNo1 before getting kicked from the party, December 2012
"Thumbs up if you still listen to this in 2013." -RogerFedererNo1 posting annoying comments on music videos of his youth, January 2013

PKOWNSUO2
PK, which actually means BeGay, is a Christopher Street Day activist. http://www.berndarnold.de/photo/christopher-street-day/christopher-street-day-09031307.jpg
PK is the left guy but he did not want to show his face on the internet, please accept it. He loves parties but only on Uncharted. Too many cute hetero males at real ones he says. Anyway, whatever the mode, whatever the map, wherever, whenever, PK is in a party of 5 with Fleet Foot and M9 equipped. Fun fact: all his deaths were because he didn´t ?give a fuck?.
"Yeah, it´s okay. Go on and publish the photo of me and CNJ on Christopher Street Day " -PKOWNSUO2 while working on this about us, May 2013
"To be or not to be, that is the question, you lazy punk" -PKOWNSUO2 yelling at the drunk play writer W.S., January 1623
Riot_byatt
Sadly, Riot didn´t really play a lot for us because he has not played for many months due to his exams. When he came back he only played a few battles because we were less active already. But he was a great addition to our team personality and quality-wise.
"I did the London 2011 riots all on my own." -Riot_byatt bragging about his achievements, Maxi was highly impressed btw, December 2010
"Don´t drink and drive." -Riot_byatt reading a warning sign, September 2012
Silvadream1010
Silva. A Legend. The biggest drama queen in the history of drama queens but also a very important part of UT, has played many matches, been a leader for a long time and was the only one who took reponsibility and tried to be the new main leader. He is so wanted that one clan is just not enough for him.
"Keep calm and think first." -Silvadream1010 sharing his life philosophy, March 2013
"Silva ist die größte Schlange im Camp (Silva is the biggest snake in our camp)" -Olivia Jones about Silvadream1010, January 2013
"Ich liebe die Liebe, die Liebe liebt mich, doch die, die ich liebe, liebt mich nicht. (I´m loving love, love loves me, but the one that I love, does not love me)" -Silvadream1010 desperately commenting on Fynn´s Facebook post, March 2013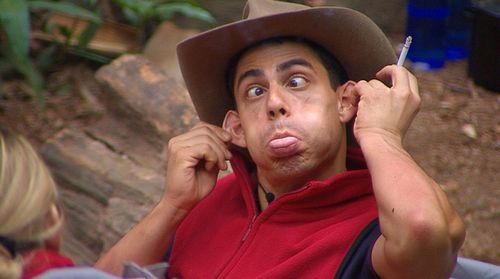 nicoo99xP
Nico is the youngest member of UT. Having more than 200 000 points in Objectives he surely has quite some experience, though. He is from Switzerland which is according to UN-experts the "fucking best and most awesome country ever". He loves athletics (PK loves athlets, small difference) and is a real team player who cares for the win and not for individual scores.

"Can we play TDM?" -Nicoo99xP apparently on drugs, May 2012
"I am 13 years old and I listen to this song." -Nicoo99xP commenting on old songs on YouTube, April-September 2012
Vince0304-
Vinnie the pooh used to be sexiest bear alive 2002, 2005 and 2009 but like many other stars, he became drug addicted. His doctor advised him to chill down a bit and play video games and that´s when his Uncharted legacy has begun. He is the god of Plunder and always carries, throws and kills like no one else. Although he was one of our best players (and still is) he has not played too often because of lag (his brother was downloading Justin Bieber albums 24/7), the fact that he always had to go at 7 P.M. our time and his second big passion: eating. When Vince says he´s having dinner now you should know that you won´t see him for at least 2 hours.

"No, thanks. But I´m not hungry." -Vince0304- would never say that, NEVER
Clan history
Our first members were Roger, Vince (who needed 1 month until he finally decided to play competitive :3), Immortal__Gamer , MaxiDeluxe and Pongeru. Additionally there was a stranger called RiFT-Cl3av3r. His identity is unknown and will always be a mistery.
When PK joined we finally started playing clan battles and gained some experience. From then on other members like nico, groppel, lapinporo, Opportunista Silva and Fynn joined. With the recruitment of Cera and later abdadayem we became very strong and tough to beat.
Mid-January we reached our peak. From then on we became more or less inactive thanks to Roger becoming inactive and PK being a lazy troll. A great time with so much fun has ended :´(
A new beginning in April didn´t really work out so well and led to Silva leaving us, quelle déja-vu.
Our legacy
We played against all the great teams in the world. We smacked Fart 1-2 with an epic disconnection win (we were leading though) and retired GET+ after we smacked them 0-2 (honourable mention to PK and Roger for going 15-29 and 15-30 in a 3v3 Obj). They haven´t played for more than 2 months after that until UT retired. Coincedence? I guess not. Let´s face the truth, they fear PK. He owned them 15-30 and 8-19, Dai has never been so hopeless in his gaming career.
More disappointing results were cheap & easy wins over clans like Gap!, Sir* or SpK*. Sir* was ducking us for weeks after we toyed with them.
After we disbanded some of our members joined weaker clans like RS (Silva, Cera, PK) or PrO_ (abdadayem) but at least they got some match practice there.
Great former members of UT
groppel
Pongeru
xAka_Devil
lapinporo13
Immortal__Gamer
Fabio13c
CeraTos13
Other former members
CNJ
We will rock you, suckers!